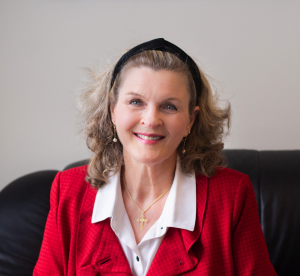 Sales Engineer
Dawn MacKerron is a sales engineer with 30+ years experience as a sales and marketing professional in the automation industry.  She provides customers with solutions to help them increase their manufacturing productivity and profitability. She is experienced in all aspects of automation technologies including controls, software and mechanical systems.
Dawn joined Applied Motion Solutions in January 2001. Dawn is responsible for sales in Massachusetts and specializes in our servo electric actuators and industrial computing solutions. She supports the primary distribution channels for AMS' actuator and power quality lines, and an AMS/Exlar partnership with a process integrator – Allagash Valve & Controls. Dawn received her BS in Business Administration from Northeastern University where she graduated Magna Cum Laude.
Professional Experience
Prior to joining AMS, Dawn was Vice President of Marketing and Sales at Baker Motion Control Systems, Inc. She developed and managed the sales team for this distributor and integrator of motion control products such as robotics, machine tools, and web handling. Products sold were motion controllers, servo motors and drives, AC/DC Drives, machine control software and servers, I/O systems, HMI hardware and software, vision and mechanical components.
Previous to working at Baker Motions Control Systems, Dawn worked at Dyer Technology as a sales engineer selling PLCs, I/O Systems, temperature and process monitoring/control, sensors, operator interfaces and software products such as Wonderware, Intellution, and Taylor. She was consistently the top sales person for Dyer Technology.
Dawn began her career at Yamazaki Mazak as a sales engineer selling CNC Machine Tools and automated accessories, such as pallet changers, handling systems and tool changers. Fifty percent of the sales generated were from new accounts.
Professional Development
Dawn is active in an Automation Trade Association, the International Society of Automation (ISA). She has served as the Boston Section President in 3 different terms, and also served in a National position as District I Vice President. She presently serves on the Society Nominating Committee and the Scholarship Committee.