Motion Solutions Since 1987
Built to last in the USA. 
Macron Dynamics, Inc., a manufacturer of linear and mechanical motion components and systems, provides automation solutions for applications found throughout the U.S. and around the globe. For more than 25 years, Macron has refined each component and every product through time-tested installations and experience. Macron products are built with the highest quality materials, assembled in the USA, and engineered to withstand the abuses of rigorous, daily usage. The result is a combination of versatility, positioning repeatability  durability, and virtually maintenance-free operation.
Macron linear robotics solutions are sold domestically and internationally through a select group of certified high-tech distributors and system integrators.
The trademarks of a Macron automation system include long travel capabilities, smooth, fast and repeatable belt driven motion, extreme high quality, and ease of customization to meet specifications for most any application.
Below is a sample of the products we offer.  Contact us for a full list of our offerings.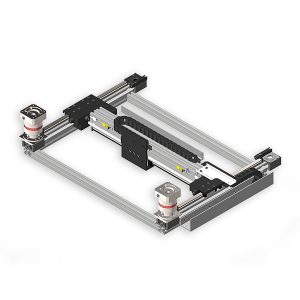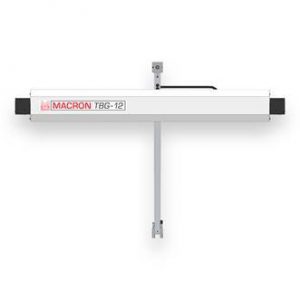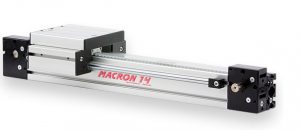 Company Background
Macron Dynamics was founded in 1987 by current CEO and president Anthony Cirone to bring the benefits of lightweight aluminum structural framing components and profile extrusions to machine builders. Macron quickly realized the benefit of these components when integrated into linear motion products and automation systems. Through innovation, engineering, and experience with a diverse range of applications, Macron developed a product line of single and multi-axis mechanical motion solutions.
Headquartered near Philadelphia, Pa., today, Macron manufactures both standard linear robotics products and engineered automation systems designed to help customers improve productivity and reduce costs through innovative, high quality motion components.
From defense and aerospace, to manufacturing and packaging, to medical and pharmaceutical, to film production and theater, Macron's products are used in applications that demand quality automation…no matter what the market may be.
Automation Solutions for Today's Challenges
Today, Macron Dynamics is an efficient manufacturer of both standard motion components like MacSTANDARD belt driven actuators and screw actuators, as well as, engineered automation solutions including MacBUILT multi-axis automation systems and linear actuators.
The combination of configurable standard products and engineered automation systems, allows Macron to quickly deliver motion solutions to meet a wide range of specifications, applications, markets, and project requirements including fast delivery and competitive pricing.
Never resting, Macron continues to engineer new products and product improvements, while solving the challenges of each customers unique application.  As Macron continues to grow and provide innovative new solutions and products, the company remains private, profitable and managed by the ownership team.
For more information on Macron Dynamics visit: http://www.macrondynamics.com