As part of Teco-Westinghouse's dedication to servicing our customer's large custom engineered motor needs, their Round Rock facility conducts engineering, drafting, customer service, field service, manufacturing, testing, and final shipment of several types of large custom-designed and specialty motors.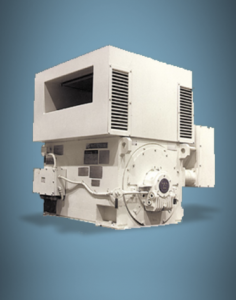 TECO-Westinghouse Induction Motors (available in sizes from 250 hp to 30,000 hp) deliver operating efficiencies that are among the highest in the world.
Available from 2,000 hp to 100,000 hp, TECO-Westinghouse Synchronous Motors provide superior value with proven reliability, low maintenance, and long life in demanding applications. Power factor improvement is one of the most attractive considerations in selecting a synchronous machine. Synchronous motors operate at leading power factors and are available with rated power factors ranging from unity to leading. Thus they can produce substantial savings by supplying kvar's to counteract lagging power caused by other inductive loads.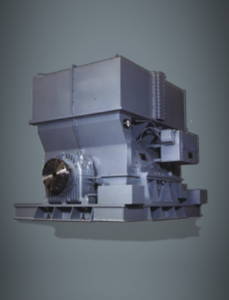 TECO-Westinghouse Direct Current (DC) motors are ideally suited to a multitude of industrial and marine applications in which high torque and variable speeds are required. These applications include ship propulsion, mine hoists and steel rolling mills. They also drive many other types of industrial equipment such as fan drives, Banbury mixers and extruders. TECO-Westinghouse's high-torque, variable speed DC machines (with ratings from 250 hp to 35,000 hp) are ideally suited for the industrial and marine markets.