2017 EASA Convention June 24-27 in Tampa, FL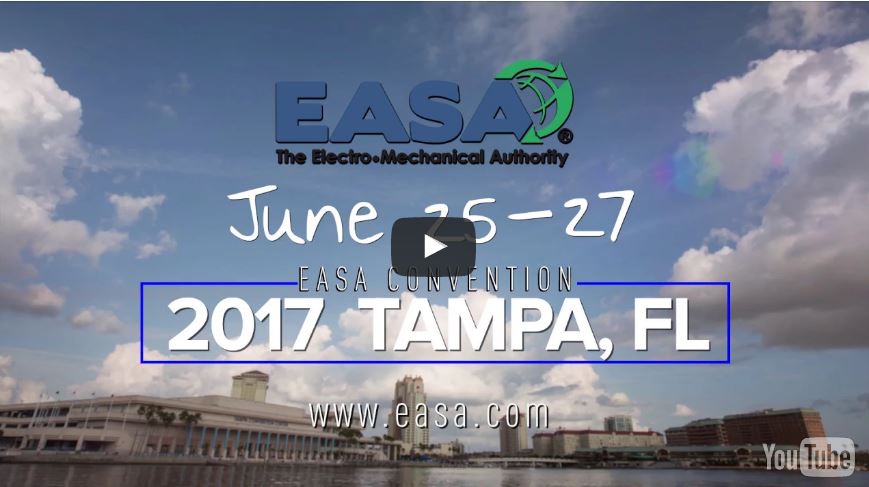 Ranked by Forbes magazine as one of America's best outdoor cities, Tampa has something to offer every-one. Situated on Tampa Bay, the area is known for its beaches, where warm, blue Gulf waters attract tourists from all over the world. With a metropolitan area of nearly 3 million residents, the greater Tampa Bay area is the fourth largest in the Southeastern United States. Busch Gardens Tampa Bay, Adventure Island, Lowry Park Zoo and the Florida Aquarium are just a few of the attractions you'll find in this bustling city.
Click to Download – Convention Brochure
About EASA
The Electrical Apparatus Service Association, Inc. (EASA) is an international trade organization of more than 1,850 electromechanical sales and service firms and 44,000 employees in nearly 70 countries. Through our many engineering and educational programs, EASA provides members with a means of keeping up to date on materials, equipment, and state-of-the-art technology.